exchangewire.com, September 6th.
Cedato, the programmatic operating system for video, today announces the expansion of its global footprint, with the opening of its new Berlin base of operations. ExchangeWire speaks exclusively with Cedato CMO, Dvir Doron, about the expansion and why Germany was the market of choice to base the company's European operations.
The news comes off the back of the recent launch of Cedato's Tech Stack for Publishers, which is a repackaging of its product offering to make it more friendly and accessible to publishers. Since its inception, Cedato has been very focused on delivering a video technology stack. As the video technology landscape has evolved, combined with advertisers' increased appetite for video, it has been committed to developing effective solutions to challenges within video, across all formats and platforms, particularly with the onset of video header bidding – an area in which Cedato has been breaking new ground, with its video ad server powered by a hybrid video header bidding engine.
According to Doron, the Tech Stack for Publishers captures Cedato's extended approach towards publishers and, as part of the effort, the company felt it was time to put more feet on the ground in Europe, with Berlin being an obvious choice, as it fit with Cedato's dynamic. "We contemplated opening either in London, which is still considered the European capital of advertising, or Berlin, a newcomer and the capital of ad tech in Central Europe", explained Doron. "It made more sense to open up in Germany, in terms of customer profiles and the ability to reach all sides of the continent."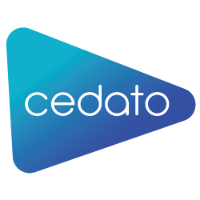 Headquartered out of Tel Aviv, with an office in New York, Cedato is still a relatively young company, having launched in 2015, with the New York office opened in January 2016; but during that short time, it has experienced exponential growth, with Europe being one of its fastest-growing regions. In 2017 Cedato was named a Frost and Sullivan Entrepreneurial Company of the Year, as a strategic disruptor in the programmatic video industry, as well as being listed as one of the Red Herring Top 100 in Europe, for excellence in the ad tech industry. Its private video marketplace powers over 15 billion monthly video impressions over two million sites and apps, across mobile, web, and connected TV.
The Berlin office opens with a team of two, with plans to grow fast. The team is approaching a mix of companies in the German market, ranging from publishers and publisher aggregators, to demand platforms and advertisers. As Doron explained, with the vibrant, well-rounded scene that exists in the German market, it will help Cedato to source the varying skills required, as its European business continues to grow.
It's still early stages, but its an exciting time for Cedato. Doron acknowledges that there is still so much more to do, specifically on the publisher development side of things. "Part of our goal is to enhance our reach into that space, building more of a partnership type of environment, rather than selling to customers – more business development and cooperation. Having feet on the ground marks the beginning of Cedato's quest into Germany."